Maha Movie Channel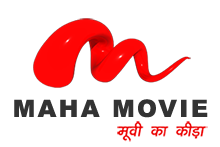 We have launched a free to air Hindi Movie Channel - "Maha Movie" -Movie ka keeda on 1st June 2014. Audience of Urban Area is focus of everyone but our focus in on audience of urban as well as rural area. We are maintaining our channel in view of every age's people.The programming of channel is designed to suit the cultural and traditional moods of the masses and the classes. The channel covers all genres and feature drama, comedy, spiritual, action, romance, horror or fantasy films.

Media Buying & negotiable services
With a strategic media plan in place, we can go to work on achieving the best rate and negotiated package for the maximum media exposure. Our formula is simple: we negotiate in a way that, over the years, has earned us the highest amount of respect in achieving the lowest possible rate. In fact, in almost all cases, we can achieve what would be considered below-market rates, yet ensure that our clients' advertising will run with great placements.

Media Planning
Whether it's a national program of network television and full-run magazines directed to consumers, a B-to-B trade magazine and online ad plan directed to a narrowly defined business target, or a local-market combination of radio, newspaper and out-of-home media,
DV MEDIA & ENTERTAINMENT
works has the experience to formulate a media-driven plan of action, to help deliver a tactically driven strategy, to answer any client's advertising objectives.
We believe media execution can and should be accountable. To that end, whenever possible, we apply best practices of the direct response media business to traditional media planning and execution. We also believe that it's not enough to simply put a solid media plan together and negotiate cost efficient prices. There has to be regular schedule stewardship and maintenance to ensure that every media buy is performing as planned. By remaining actively involved beyond just planning and placement,
DV MEDIA & ENTERTAINMENT
provides full service media solutions that get the highest returns for your media budget.